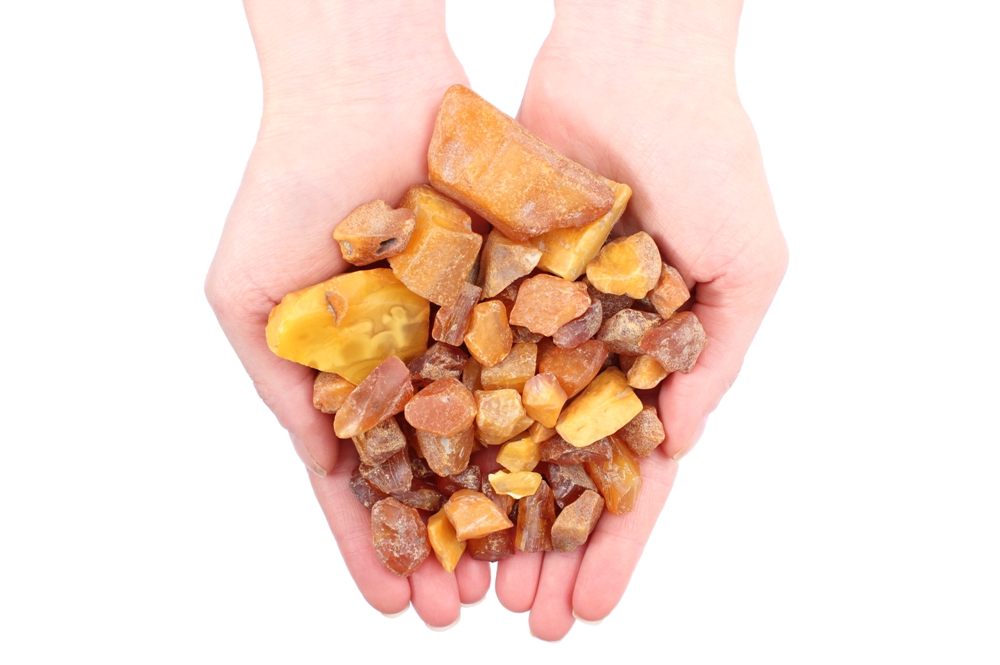 What makes Succinic Acid so important to the human body? And where is the greatest resource for succinic acid to be found? Very good questions and you will be amazed to learn the answers.
Did you know that succinic acid is also known as "amber acid" because natural Baltic Amber contains up to 8% on its surface? And it is the only type of amber that possesses this high level of concentration? Those are the facts based on the unique properties of this ancient healing medicinal substance.
There are a number of articles written in the field of research that continue to identify succinic acid as a key element in the metabolic process as used in the Krebs cycle which is also known as the Citric Acid Cycle. But that is just the tip of the iceberg so to speak. Amber acid is rich in antioxidants that combat free radicals or interference with normal cardiac function. Further, it works as a stimulant to the neural system aiding recovery and aligns with the human body's own immune system to fight infections.
And taking the amazing capabilities of natural amber acid to ordinary everyday life, it also works to maintain the human body's energy level, to keep awareness fully functional, to expand growth to concentration and natural reflexes, and to reduce normal everyday stress while combatting different body toxins. More documentation can be found in records that prove succinic acid is an incomparable resource to the "golden" generation such as those published by researchers at the RAS' Institute of Pharmacology at Tomsk Scientific Center. Their documentation supports how critical succinic acid is to this age group who require it to restore their energy balance and help them feel and act young again.
Now that you have a better understanding of the value of "amber" or "succinic" acid, how do you add this incredible substance to your own aches and pains – or just to you wellbeing and peace of mind? The oldest and most profound resource is Genuine Baltic amber. The good news is that there are many ways to add this resource to your everyday life in the form of natural Baltic amber jewelry – from the most traditional genuine Baltic amber artisans who have practiced their craft for many centuries. There is a diverse variety of styles and shapes of amber healing necklaces and bracelets, for every age including amber teething necklaces for children. What could be better for parents who know the difficulty and pain of a child's first tooth than to have a totally holistic remedy that really works? Now that's a good question!
Sincerely
Amber Artisans
E-mail svajunas@amberartisan.com
Disclaimer: The material provided on amberartisan.com is for information and educational purposes only and is not a substitute for medical treatment or diagnosis. We assume no responsibility for treatment or cure of any illness or disease.